Testimonials:
Read what our clients are saying:
Mr. Hudson-
Thank you so much for your time and experience! It was invaluable. I hope your future clients know just how much they are getting when you sign on. I wish you all the best in your endeavors.
Tracey McClanahan (currenthomeowner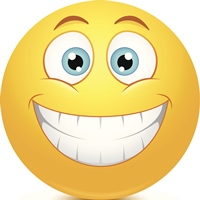 )
Dear Ralph,
Over the past ten years, you have assisted us with our many, many property searches in Arkansas. Your business acumen, knowledge, diligence, sincerity and trustworthiness is everything one would want and expect from a real estate agent.
You worked with us for so long, knew what we were looking for, and in August 2015, with your guidance and valued friendship, we finally realized our dream.
We are truly grateful for your persistence and patience and will gladly recommend you to anyone seeking a real estate agent in Arkansas
Sincerely,
Bill and Andrre' Boatwright
Ralph,
After deciding to move back to Harrison at age 77 we decided to contact Ralph Hudson who had done such a good job on selling our former home in Compton, AR. From day one Ralph was there for us. Helping to find the kind and size of home we wanted at at price we could afford.
Even though we were living in the Phoenix, AZ area he walked us ever step of the way. He found us the right home at the right price in the right place. That was not the end of the story. He helped us as we negotiated the financing, had someone to inspect the property and take care of needed repairs and kept in touch each step of the process. When we arrived in Harrison he was there to help with the closing, turning on the utilities and getting us settled into our new home.
I would never consider another Real Estate professional, in the Harrison area to do business with. We found Ralph to be a man of real integrity, honesty and truthfulness. What more could you ask for in the business world.
Thanks again Ralph
Leon & Janice Sikes
Finding a New Home
After living in the same house for 39 years I would never imagined having to find a new home. In September 2013, my husband suddenly passed away and I was faced with making decisions on my own, which I was not capable of doing at all. My husband had always taken care of everything. I attempted to live at the same location for 1 1/2 years and things were beginning to stack up against me. I lived on 20 acres, 10 miles outside of town and had maintained (with a lot of help from friends) an eight acre lawn.
When I finally realized that I was going to have to move I contacted Hudson Realty. I told Ralph Gene Hudson my needs and he began to look. We spent two days looking for a house that would fit my needs and a location that was suitable for me. Both Ralph Gene and I were never comfortable about anything that we looked at.
On the third attempt Ralph Gene called and said he had lined up several listings for me to see. On Friday at 9:00 am, we walked into a house that looked and felt like home. After seeing this home, both Ralph Gene and I knew this was the right house. We went ahead and saw the other listings knowing that the first house that we had seen that morning was what I was looking for.
Ralph Gene took into consideration what my needs were, my price range, and a location that was suitable for me. He knew as well as I did when we found the right house. He led me through the whole process and made the transition very easy and I am very pleased with my new home.
And by the way, I just recently found out that the home that I purchased had only been on the market for less than a week. The "For Sale" sign had been put up the night before I saw the house. I think God was in control of the situation and with help from Ralph Gene he also recognized it.
Thanks,
Betty Johnson
I am so pleased to be getting ready to move into my home soon after I made my choice. I know it would not have happened so quickly and so worry free for me without Ralph Hudson's knowledge, experience and organizational skills.
He listened to my concerns and offered possible solutions.
He was always on time and worked his schedule around mine from the showing to the closing date. The paper work was always in order for signings.
I would highly recommend Hudson Realty and Ralph Hudson to anyone getting ready to buy or sell a house.
Shirley Allen
Ralph,
From the day of showing to the day we closed, we are very happy with the way you helped us with the home buying experience. You have truly helped make this dream of ours come true! No only were you hard working but you were also very knowledgeable and answered all of our questions throughout the process.

Not only did we find a Realtor, we found a friend!
Thank you very much"
Brian, Christene, Alicia & Emily Doyle
Ralph,
We appreciate all that you have done for us in our home buying process. From the beginning you stayed on top of getting us showings of properties that best suited our family. Our family chose to relocate to beautiful Northwest Arkansas from Colorado and without your dedication to helping us it would have been a very difficult relocation.
You stayed in close contact with us the entire time and kept us updated on anything that we needed to know. Once we chose to make an offer on the home we chose you kept on point with not only us but our loan officer and our appraiser to ensure there were no delays on closing our loan and being able to move into our new home.
Not only were you outstanding in the REALTOR aspect, you helped us transition into our new community and home. You made us feel welcome and at home. Thank you so much to Hudson Realty NWA, LLC. for making our home buying process such a wonderful experience.
Best Regards - Shane & Amanda Amos
Tired of our own state, two years ago my wife and I fell in love with Northwest Arkansas and decided this was where we needed to live. City folk hankering for the country life we did our research, looked at land web sites and (with a mind full of unrealistic expectations from all of those land web sites) we started contacting Realtors in the spring of 2010.
Immediately there was something about Ralph Hudson that stood out from the rest of the Realtors we contacted... he returned our phone call in a timely manner, he LISTENED to what we wanted, and he understood and respected our financial limitations. Important things for most people these days.
Finally, armed with spreadsheets, checklists, and unrealistic expectations we made the long journey to Arkansas to meet with Ralph Hudson and begin our search.
Tall, lean and reminiscent of Randolph Scott, his hand swallowed mine as he greeted us "Welcome to Arkansas." And off we went. For the next 5-6 days we looked at property after property after property as we crisscrossed several counties. Those afore mentioned unrealistic expectations immediately became obvious, as did Ralph's patience, professionalism and encyclopedic knowledge of the area.
Tempers were getting short, as sweaty, dirty, and discouraged, day after day we tramped across one piece of property after another, but not Ralph. I've never seen a man work so hard, for so little and remain unfailingly polite, positive and affable. Needless to say we did find and buy our dream property thanks to the patience and professionalism of Ralph Hudson and Hudson Realty.
For most customers or Realtors that would be where our story ends, but with Ralph that isn't the case. He has continuously been and continues to be an invaluable resource and friend upon which we lean heavily as we transform form city mice to country mice here in the gorgeous Ozark Mountains.
- Dickson West
When we decided to sell our home I was referred to Ralph from a local doctor who told me that Ralph Hudson is the hardest working Realtor in Harrison. They day we called him, he showed up at our home with camera in tow. Turned out our friend was right. Not only did he work his tail off,k he was friendly too. He worked late that night, posting dozens of pictures and listing our home on multiple listing service. It sold the next day. Ralph stayed on top of the buyer and the bank, making sure everything happened quickly and error free. This could be the best selling experience I have ever had. I would recommend Ralph to anybody looking for a hardworking Realtor that does it right the first time.
Jon Taylor
Ralph,
I wanted to write to let you know just how much we appreciate all that you did for us this week. Even though we were unable to find a suitable home in your area it was not due to any lack of effort on your part.
You skill, honesty, integrity, knowledge, patience, and guidance surpass any real estate agent that we have ever been involved with. Words cannot express our gratitude for all you did for us.... You can be assured that if we run into anyone who is looking to buy in Arkansas we will tell them to see your first.
God bless you and thanks again!
-Charles Campbell
Ralph,
Actually the assistance you have already provided is exactly the type I needed. That is your web-site. It is by far the best I've found. I hate those sites that require an 'account' just to get detailed listing information. Your web-site designer did an excellent job.
I particularly enjoy that I can read the details of the listing then view the photos, and most of all, check out the location using Google Map link. You see, a good web-site like yours is what I need NOW since I'm over a thousand miles from Harrison, AR.
-Robin Leffel